Originally posted from http://harrypotterupdate.multiply.com/journal/ The Daily Potter.


Several pieces of news relating to several actors seen in the Harry Potter films. First up: Jason Isaacs (Lucius Malfoy). Jason, who has been busy at work on a small budget film "Skeletons," took time out to come to NYC over the weekend for a tribute to Harold Pinter. At the event he did a reading of "The Dumb Waiter" along with his Brotherhood co-star Brian O'Byrne (Colin). Thanks so much to Char of JasonIsaacsPhotoAlbumsOnline, we can see video of the always very funny Jason joking around with fans after the event about his costume for Deathly Hallows. Also, you can watch a short and very intense film Jason made called "The Rain Horse" here via the BBC
.
Megan from LewisLovers.com let us know part two of her interview with
Matt is now online

,
where the Neville Longbottom actor briefly talks about various merchandising
,
clothes and his love of the great Beatles music group
.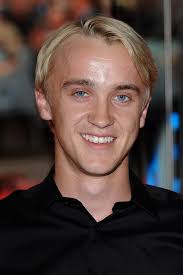 Finally, Misha from Feltbeats.com owled to say the CD from Tom Felton (Draco Malfoy) is now available for download via Amazon.com. Enjoy
!
And also, Tom posted in his Twitter that today he did a photo shoot for GQ magazine!
We hope to have more details for you about the shoot, and when the magazine will come out, in the next few days.