Day Two of Harry Potter and the Deathly Hallows location filming is underway currently in Wales, and we will be bringing you reports as soon as we can. Yesterday TLC and SS brought us the first report and photos from Shell Cottage filming, and among the things noted was the large presence of paparazzi, which is making things difficult for fans to see all the action, and security is now strong in the area.
However, if there is a silver lining to be had, the press does have those large cameras capable of getting large close up photos.
In case you missed it yesterday, along with ones of the cast, two photos of note were obtained showing some interesting relics or items from Harry Potter and the Deathly Hallows
: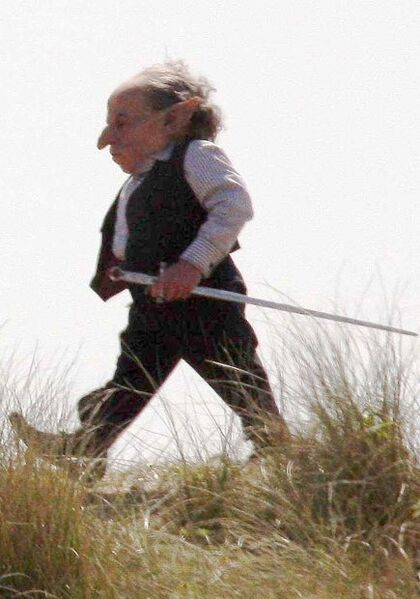 Harry and the shard of the two-way mirror
(from Sirius)
Heartbreaking and beautiful: Here Lies Dobby, A Free Elf...
photo from
Wales Online
showing Harry (Dan Radcliffe) digging the grave,
while Hermione holds a small shrouded body in her arms.
The Daily Mail also has this photo of a grief stricken Hermione (Emma Watson) cradling Dobby
Day Two of Shell Cottage location filming for Harry Potter and the Deathly Hallows continues on Freshwater Beach, Pembrokeshire, Wales.


Photos from the Day 1 filming
can be seen here
.
.
.